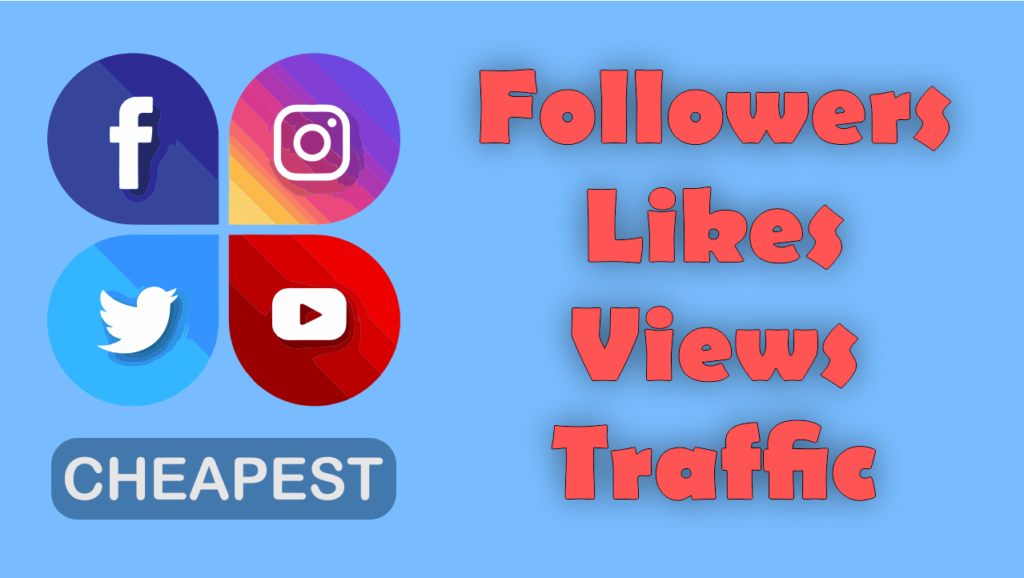 Are you starting a new social page. Then you might feel like you are not getting engagements you deserve. This might be because you are having very low followers or subscribers in your account. Just ask yourself, are you going to like a Instagram account that has less than 100 followers, if you don't know them, then surely you wont. So today I am going to share you how you can buy social media marketing for famous platforms like Facebook, Instagram, twitter etc.
Which social media marketing's are available?
Facebook
LinkedIn
Instagram
Website Traffic
YouTube
Twitter
Pinterest
Spotify
Sound Cloud
Twitch
Vimeo
Telegram
You can buy social marketing in these platform for likes, followers, watch time, subscribers, Reposts etc…
A word of caution? Do not use this unless
Buying social media marketing is not something you should do. It might negatively impact your brand, so Its always important to grow organic rather than just purchasing.
Yes there are written as REAL in the service you are going to purchase, but even though they are real, they wont be returning customers or customers who are interested in your content. If you are feeling like your social presence is not growing you could purchase a little followers or subscribers, so that the people who are going to visit your profile, will think you have these many followers, so why not I also follow this person or business.
If you want to automate the facebook group marketing check my tutorial on How to post to multiple groups on facebook | AUTOMATED
The best website to buy social media marketing?
There are tons of website out there giving these service. But personally I found only two websites the trustworthy. That is socialservicepanel and anothersocialpanel.
I do not have any affiliate with any of the website above, But from my experience, I would suggest you to check the price and description detail for the service you are going to use. Which ever the one, you prefer you can choose. Overall, these two have almost same price rating and their service are amazing.
Many digital service marketers on platforms like fiver, are charging you a lot and buying social media marketing from these websites for a cheaper rate.
Is this secure & safe?
From a technical perspective both of this website are safe. Their support https, so data transfer's are encrypted. The payment option on these two pages are supported by international trusted payment gateways like stripe, paypal and coinbase. Furthermore, under each service, they have mention that if that is bot or real. So depending on your budget and purpose, you could go with whatever the one you like.
The other side you should consider when buying social marketing is that, whether these purchased likes or followers will stay for how much longer. To ensure that they stay for longer, always try to purchase the recommended services. The ones I tried are not loosing any things over years also. And you can always use refill if you have any problem with the service you purchase.
How to place an order on a SMM Panel?
The first thing you need to buy social media marketing is go to anothersocialpanel and register a account. It is very simple, just enter your email and other required details. To register you do not need to pay fee. Its completely free, no monthly fees ever.
After registering you need to add some funds to your account before placing any order. You cannot pay on new order screen. You need to go to add funds option at navigation bar in the header and add your desired amount to your account. The minimum amount to deposit is $5, however you can place order with $0.01 also. They payment methods are stripe for card processing and for crypto, they having coinbase. Both of these are the top payment gateway available on the world. So both of them are pretty secure.
Now navigate to new order screen and select the category and service you liked to purchase. Remember to read the description for each purchase, as there are specific requirements for each order. The common requirement for every order is minimum and maximum quantity. So ensure the quantity you write falls between minimum and maximum.
Once you place the order you can go to order logs and wait for the results. You always see the status of your order on the order log.